Belts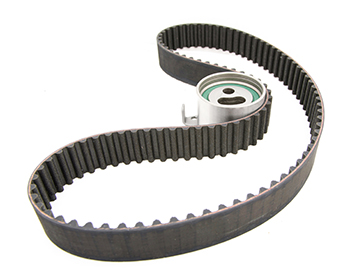 We have approx. 3,000 sizes of V and other types of belts in stock. If there is any belt missing in our warehouse it can be made available for you in our shop within 24 hours at no additional cost. Belts of HTD, RDR, ROZ profiles can even be cut from sleeves in our workshop as requested (length- and width-wise). All this for the lowest possible price!
Our company offers belts from the following manufacturers:
Optibelt
Rubena
Gates
Contitech
We offer the following belts types:
V-belts
Multiple belts
Agricultural belts
Automotive belts
Polyurethane belts
Variator chain belts
Grooved belts
Washing machine belts
Flat toothed belts
Traditional toothed belts
Toothed belts HTD – HTD 3M - HTD 5M – HTD 8M – HTD 14M
Toothed belts STD – STD 3M - STD 5M – STD 8M – STD 14M
Toothed belts MXL – XL – L – H – XH - XXH
Toothed belts T2,5 – T5 – T10 – T20 – AT5 – AT10 – AT20
Special belts (plastic, footage).
We also supply pulleys for all belt types. As regards toothed belts, toothed pulleys and bars are also supplied. Whatever you require.
V-belt pulleys:
Pulleys with pre-drilled conical bush (tapper lock). The easiest and fastest assembly of locking bush according to shaft diameter.
Profiles: SPZ SPA SPB SPC



Pre-drilled V-belt pulleys:

The advantage of pre-drilled V-belt pulleys lies in the fact that their assembly hole is drilled according to the customer's request.
Profiles: SPZ SPA SPB SPC